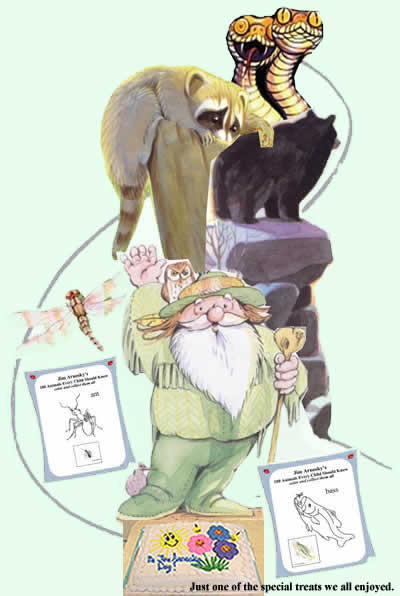 Our first schools were in Hilliard, Ohio. At the Brown Elementary school, I spoke to 550 students. Each grade was studying a different wildlife habitiat. The hallways had lots of beautiful posters featuring Crinkleroot. The 5th graders used Crinkleroot to tell nature and wildlife facts which they hung outside their classroom along with pictures they had drawn.

At Hilliard Horizon School 600 students knew all about Crinkleroot and they sang his song with me.
At Sciota Darby School 505 students had made Crinkleroot wall posters and and also wonderful examples from "Raccoon on His Own" and "Every Autumn Comes the Bear".
Deanna and I especially enjoyed our walk down the halls to see the animal art all through out the school.